We've made some progress over the past couple of weeks working on Slottown – in large part due to having a bit of time off work for the holidays, as well as having some cold, wet weather, layout building and train running has been high on the agenda.
First up, I built some display shelves to line the layout and store unused rolling stock and locomotives.  This was my first attempt at building proper display shelving and I had quite a bit of assistance from a fellow model railroader, Shop 13. He was kind enough to lend me his tools, time, and most importantly, his expertise to help me build my display cases. We sourced our wood from the local big box store, where the frames are made from 1x5x8 pine, the shelves out of 1x4x8 pine, and the rear backing using 1/4″ thick sanded plywood.
We used a table saw to cut two 1/8″ thick grooves 1/4″ apart on each 1×5, which will eventually be the "tracks" for clear acrylic sheets that will slide back and forth as transparent doors.  We then used his mitre saw to cut each piece to length, then finally we used his Kreg system to create pocket screws to better conceal the screws and ensure 90 degree joins.
I brought all of the cut wood home, then stained it using my favorite stain, then painted the plywood backing white on one side.  I still have yet to order the acrylic sheets for the doors, but the shelves are in-place and being put to good use: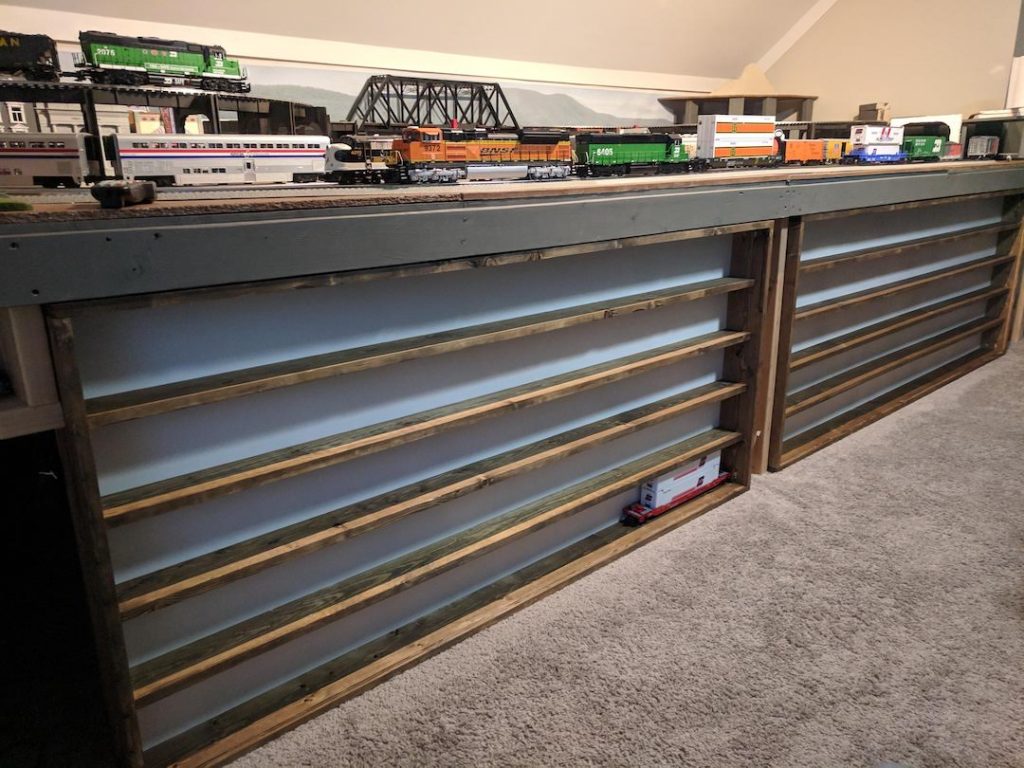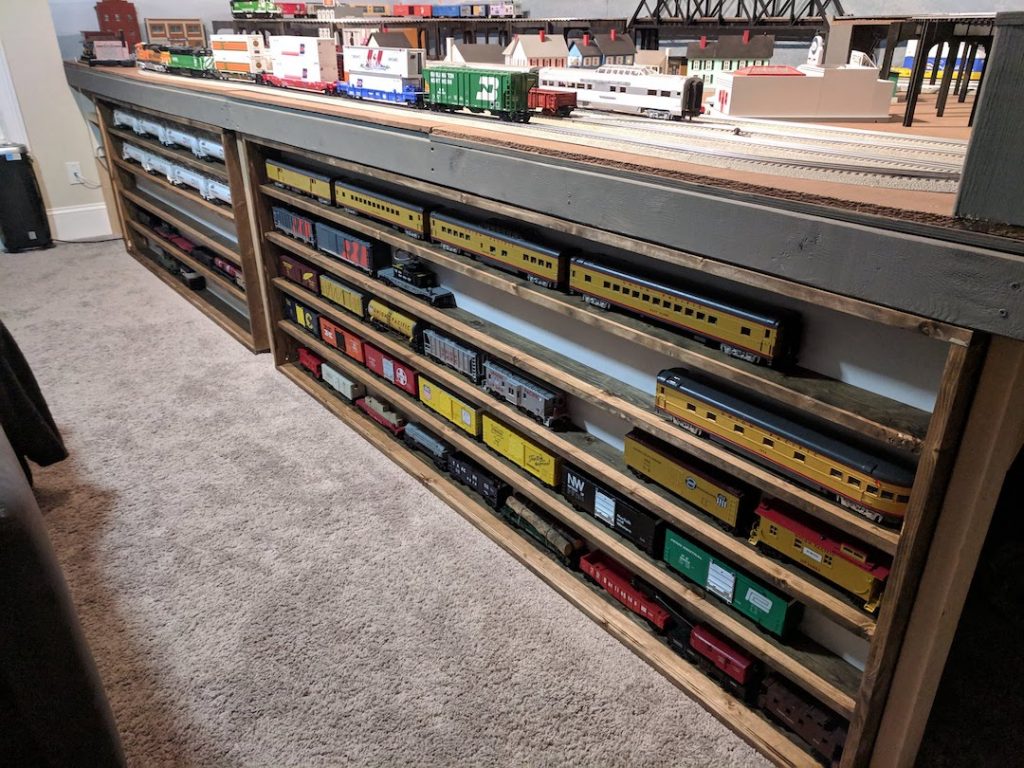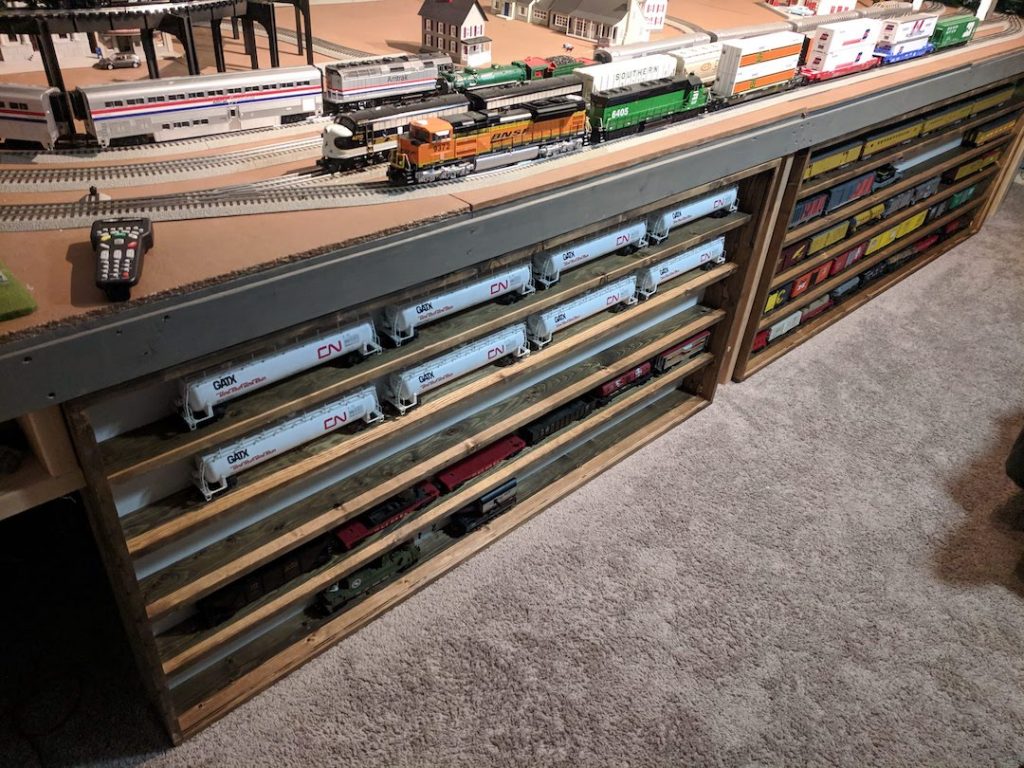 After my BNSF trip for work (see previous post) I was inspired to add some more BN/SF/BNSF rolling stock to the collection. My local hobby shop just happened to have a new MTH Premier BN GP38-2 on the shelf, for which I was smitten. I've brought it home and have been enjoying running it, however there appears to be some kinks with the DCS and protosound board.  I've been troubleshooting it using factory and feature resets, for now it's running well but I'm keeping a close eye on it: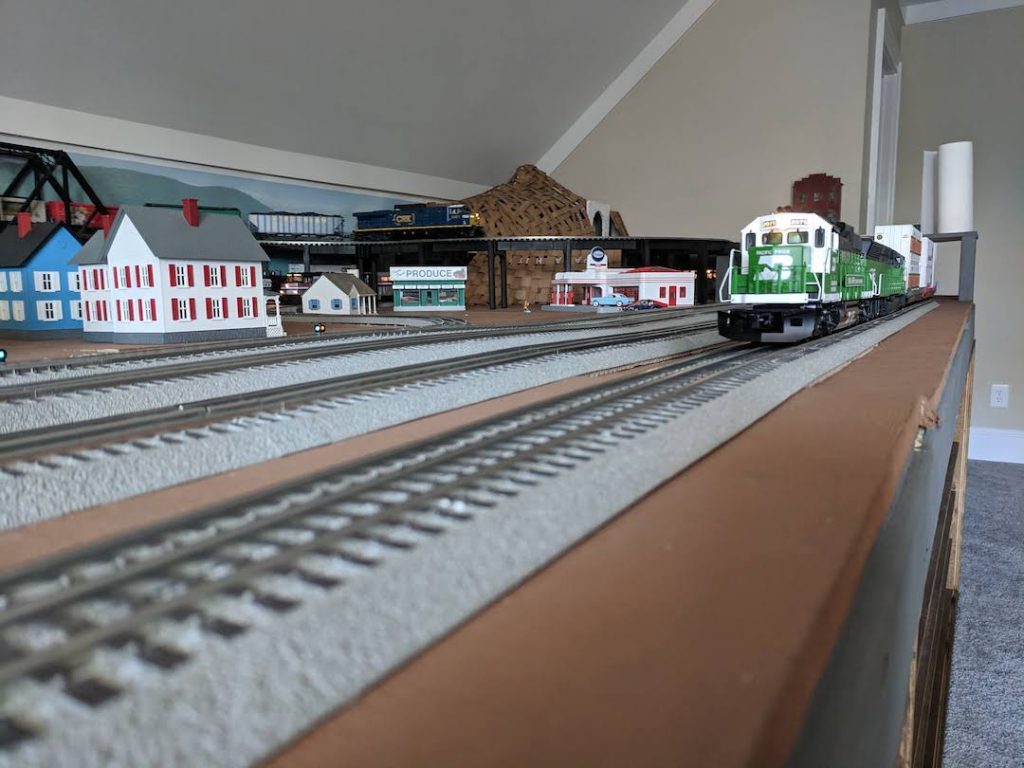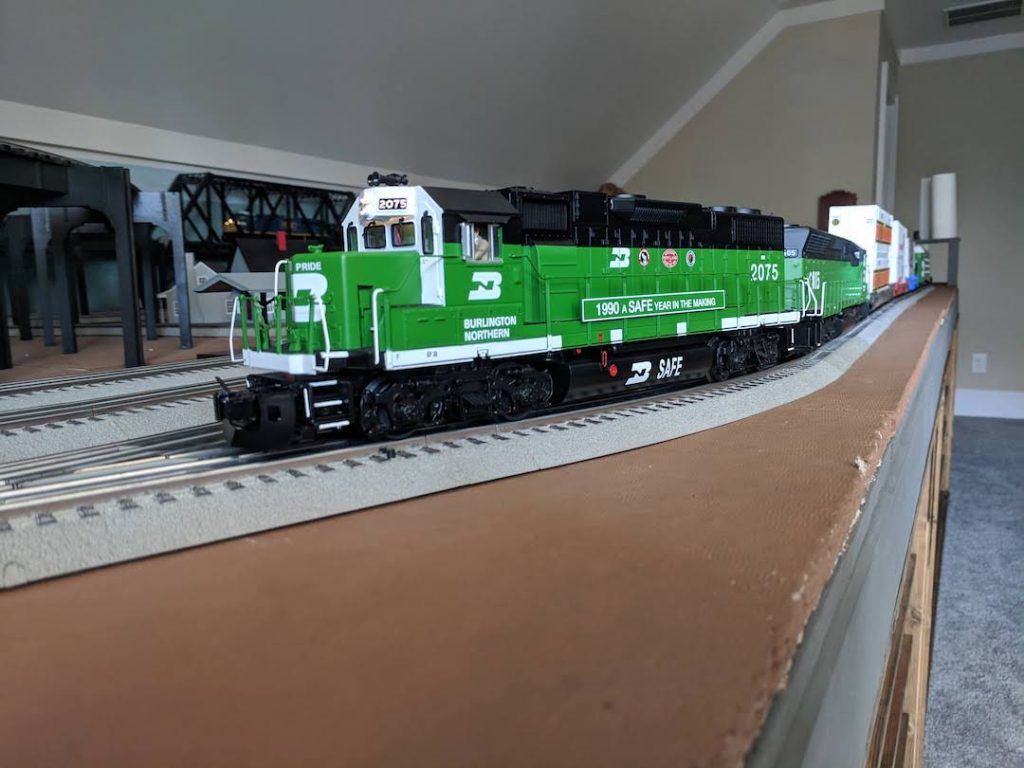 Lastly, we've finally dived in on our mountain/tunnel project, where I've built a 3rd level platform and ridge line out of wood, which we then used to anchor a cardboard weave, soon to be covered with plaster cloth hardshell.  While I completed the wood support aspect, Lydia was the primary geologist who created the cardboard weave.  We're aiming to apply the hardshell this or the following weekend: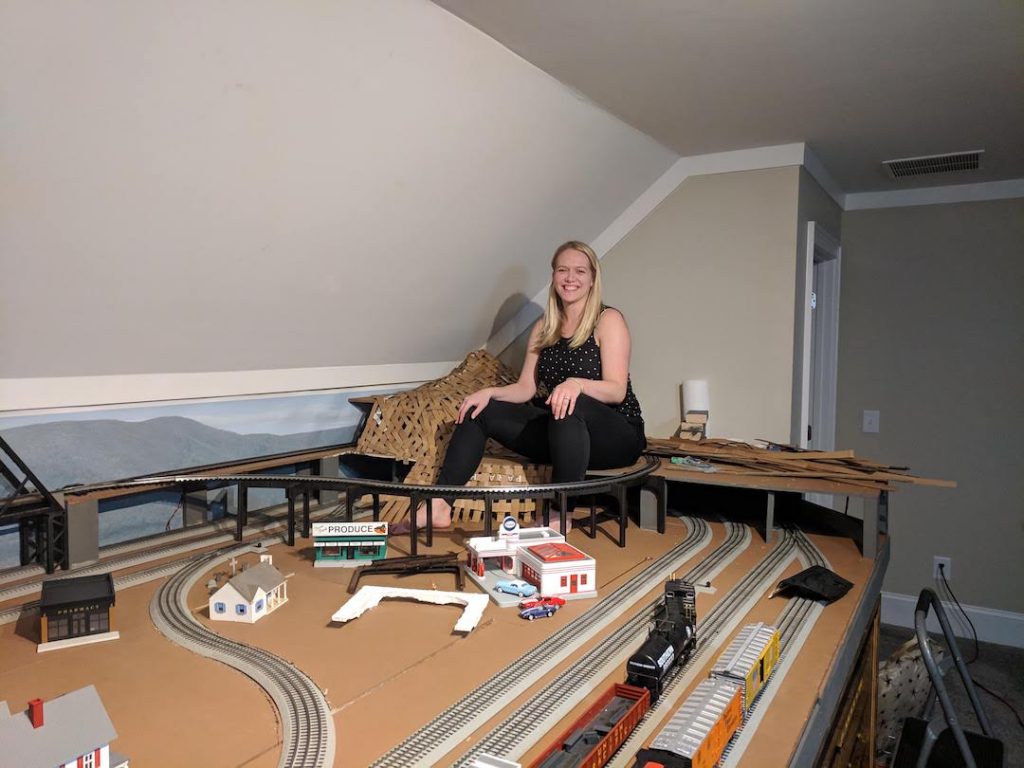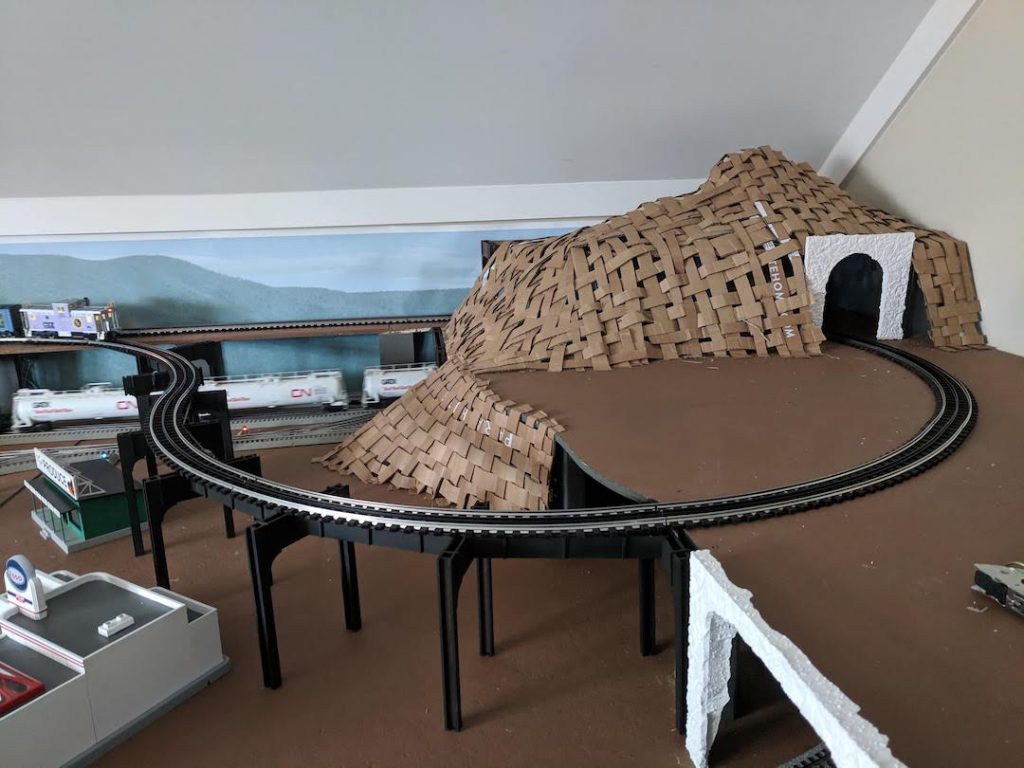 We also took a stab at creating custom tunnel portals using hydrocal plaster and foam molds. The results are mixed – the good news is we've cast them to the width and height clearances we needed, the bad news is the plaster still needs to be etched and painted, which is a fair bit of (messy) work