Spring has sprung in Slottown – this past weekend, in the spirit of "Social Distancing" due to these unprecedented times and because we finally got some clear weather to use our Scenic Express Super Trees starter kit to make some trees –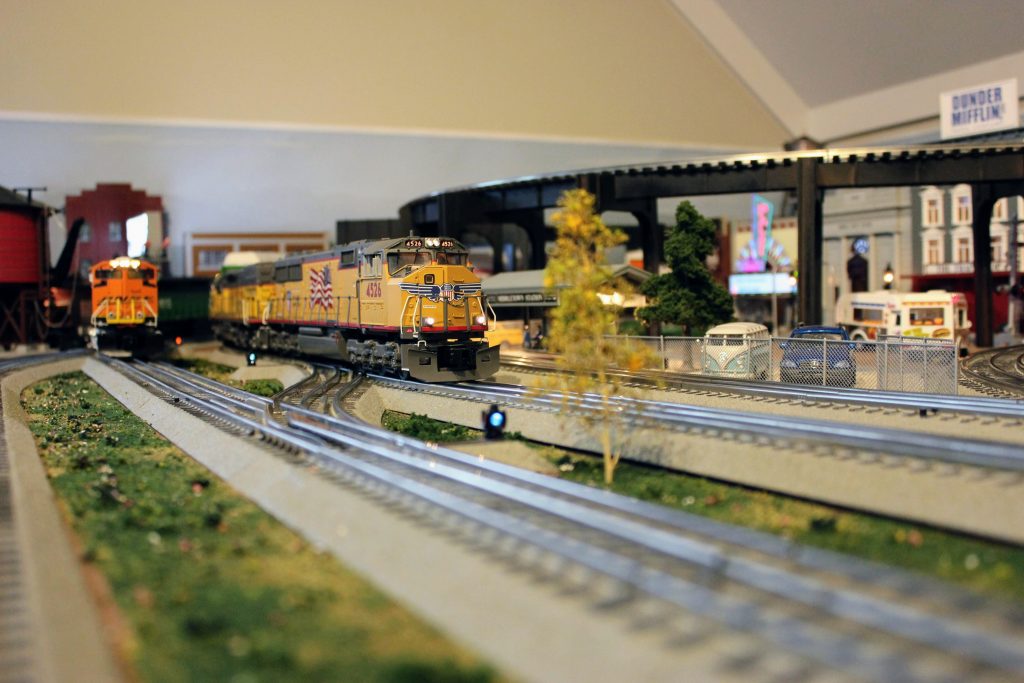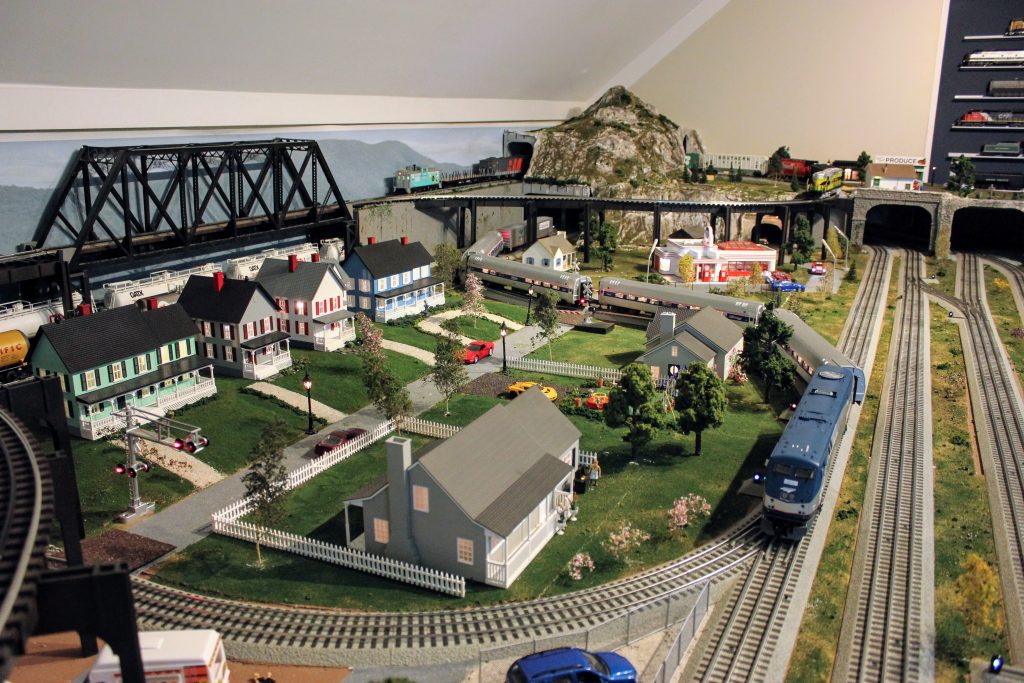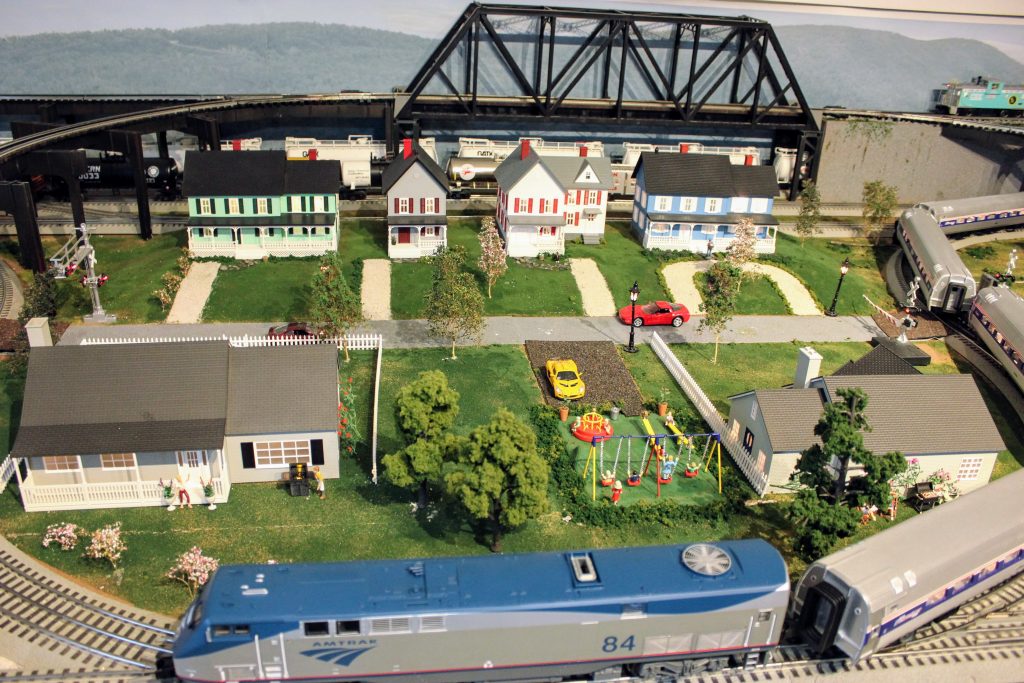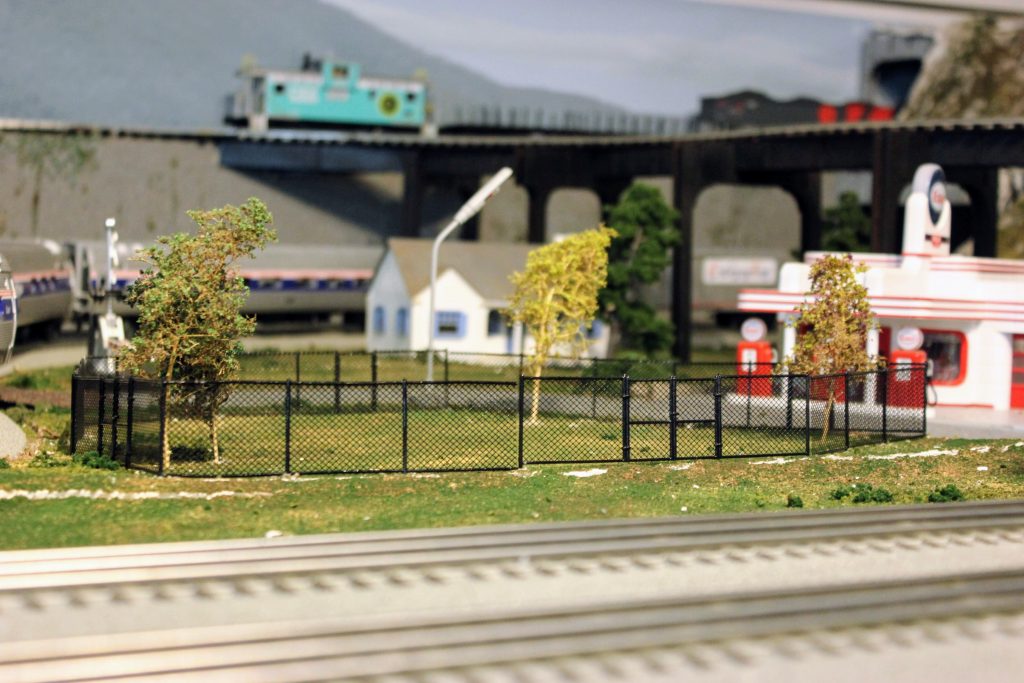 The fences are the new Woodland Scenics fencing system which we painted black for the dog park.
We have lots of "flock" and "realistic leaves" left over, so I've put an order in for some Sedum "Autumn Glory" seeds which we'll plant this weekend. Come fall, we should be able to harvest the dried flowers to make more trees.
All in all, the O Scale layout is shaping up – we still have the downtown area to apply scenery, then finally add some road signs and maybe telephone poles (undecided on the latter due to the finicky nature).